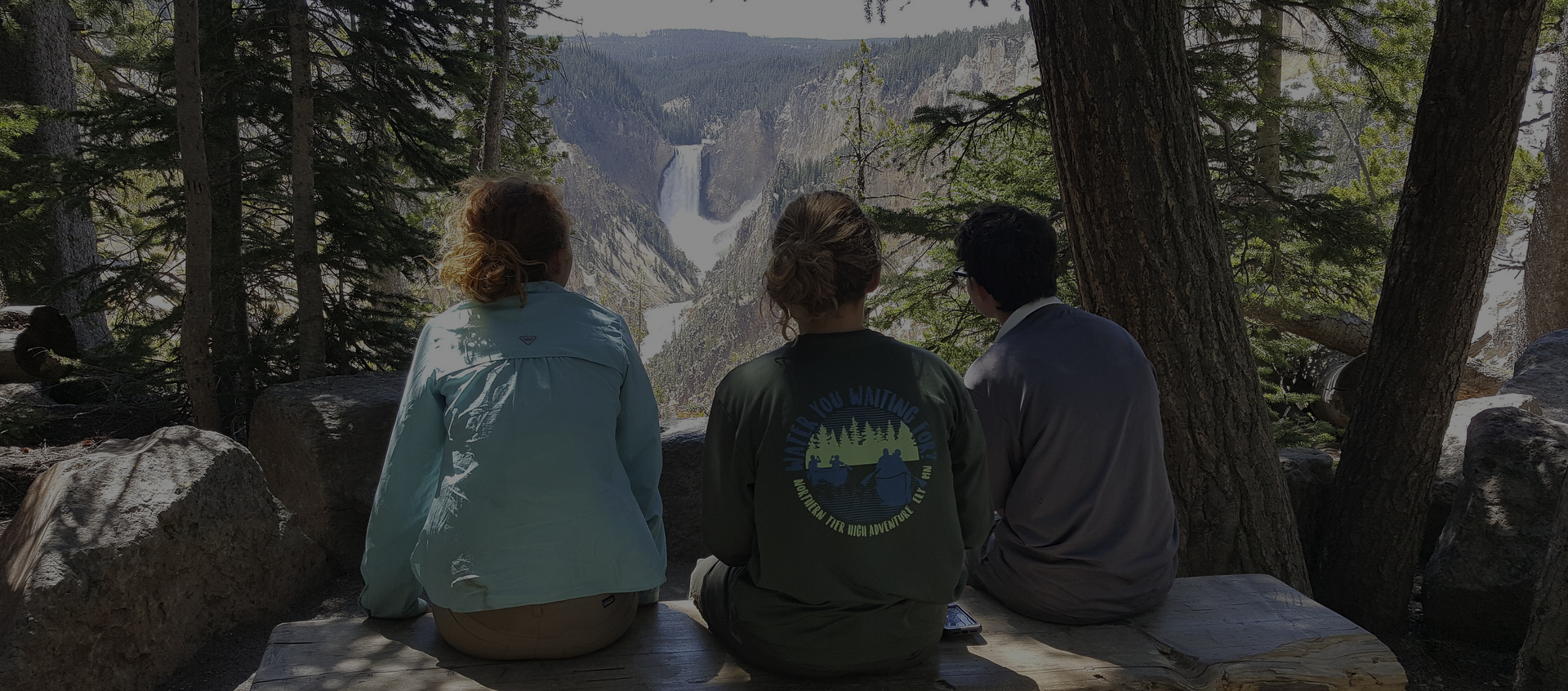 ---
This registration is for Crew - July 9-15
Troop 255 will be sending a crew to Lenhok'sin High Adventure Base at Goshen Scout Reservation to do a five-day backpacking trek camp. With a "plan your own adventure" option, each crew is able to personally tailor their itinerary to fit their level of experience and goals. Backpack through the 4,000+ acres of the Goshen Scout Reservation and the 35,000 acres of surrounding state wildlife game lands. Challenge your Crew to summit the five mountain peaks and earn awards along the way. Lenhok'sin is an opportunity for challenge, excitement, and growth for all scouts and scouters.
Crews will spend five days and four nights on the trail and will have an opportunity to visit up to four of our staffed outposts or other exciting activities. Crews fill out a survey prior to arriving at camp. We design Crew itineraries based on the interest in certain outposts and award opportunities as indicated by the Crew. Itineraries can fit a wide range of Crew abilities, from experienced backpackers to those who have only been a few times before.
This is a different event from Goshen Camp Marriott. Scouts can attend both Lenhok'sin and Camp Marriott.
Requirements
Youth must be 13 by September 1, 2023 (born before September 2, 2010).
Adults, anyone ages 18 and up, who are present at camp for 72 total hours need to be registered with the BSA and need to have current Youth Protection Training.
Must be able to participate in several "shakedown" weekend outings to build stamina, teamwork, and test gear.
Everyone in camp must have Parts A & B of the BSA Medical Form. Any youth or adult camper staying for more than 72 hours and/or participating in camp activities must also have Part C and the NCAC Health Advisory.
The minimum crew size is four Scouts and two adult leaders. Maximum crew size is 12 with at least two adult leaders.
Costs
Early Discount Price ($40 off) per youth: $470 if deposit paid before April 15
Regular Price Price per youth: $500 if paid between April 16 and May 13
Late Registration Price ($40 more) per youth: $540 if paid after May 13