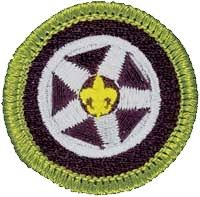 ---
Want to know the basics of how a car operates? How to change a tire and perform basic maintenance? Learn how to save money in maintaining your car? Then attend T/C-255's Auto Maintenance MB class!


When: Saturday and Sunday, June 4 & 5, 9:00am to 5:00pm; bring a bag lunch.
Where: Pierce home, 7200 45th St., Chevy Chase, MD 20815
Saturday: This MB starts with acquiring basic knowledge of how a car operates, including the engine, ignition and transmission. Most of the first day will be dedicated to the class-room. The day ends with a field trip to a local auto supply store for Scouts to apply their new knowledge and acquire supplies for Sunday.
Sunday: Hands-on training for systems checks, tire changing and rotation, and oil and filter changes. Time permitting, there will be a field trip to the Shady Grove Recycling Center to drop-off used oil.
Scouts: Minimum 2, maximum 6. Age 14 and older. Additional adults welcome.
Cost: Scouts: $5 payable to Mr. Pierce for miscellaneous supplies.
See flyer here for more information.